Click here to browse over 412 rubber stamp offerings online. This catalog is current through 2023 and probably beyond. Check out our Newsletters for additional stamp designs.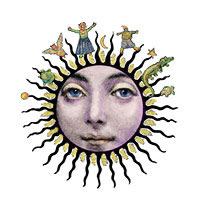 Stamp Prices
Each stamp design shown in the catalog has an item number ending with an alphabetic letter. This corresponds to a price listed in the Price Code chart at the bottom of our order form.
Shipping Worldwide
Most orders are shipped via First Class Mail within 48 hours of receipt. Please refer to our order form to determine shipping costs and methods of payment. Shipping on International Orders is calculated per individual order. USA orders still ship for a flat $5 rate.
Unmounted Stamps and Supplies
Yes. Resuscitate your stamp collection without defoliating your wallet. Unmounted Stamps are half the price of Mounted Stamps. Check out the left side of our catalog order form for the scoop on ordering Unmounted Stamps. Information on stamp pads and other supplies lives there too.